Breakfast Forum | Strategi Pemerintah dan Dunia Usaha di Fase New Normal
Jumat, tanggal 10 Juli 2020, ILUNI FEB UI untuk pertama kalinya mengadakan acara Breakfast Forum secara virtual dengan menghadirkan pembicara-pembicara yang kompeten di bidangnya dengan materi presentasi yang sesuai dengan kondisi saat dan didukung penuh oleh Bank Mandiri.
Susunan pembicara sebagai berikut: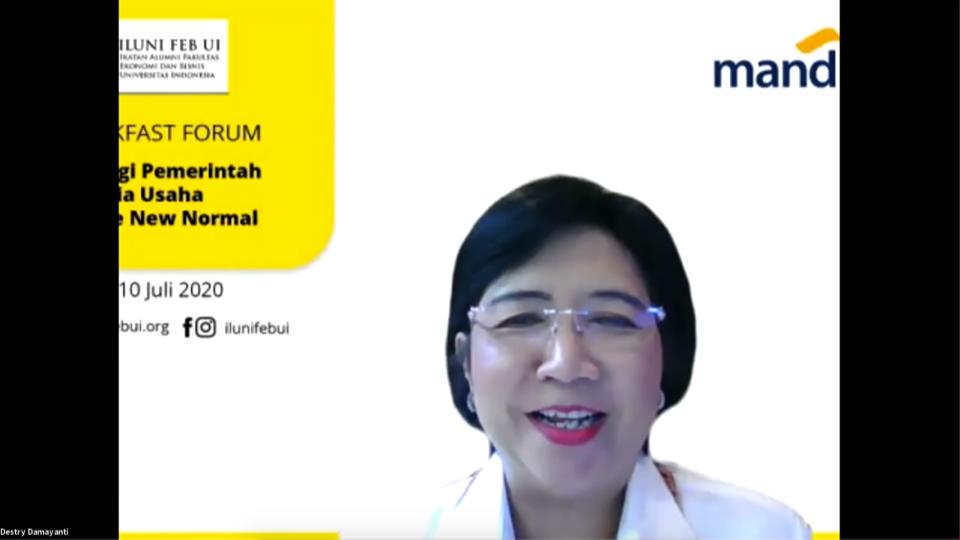 Welcoming Speech:
Destry Damayanti
Ketua Umum ILUNI FEB UI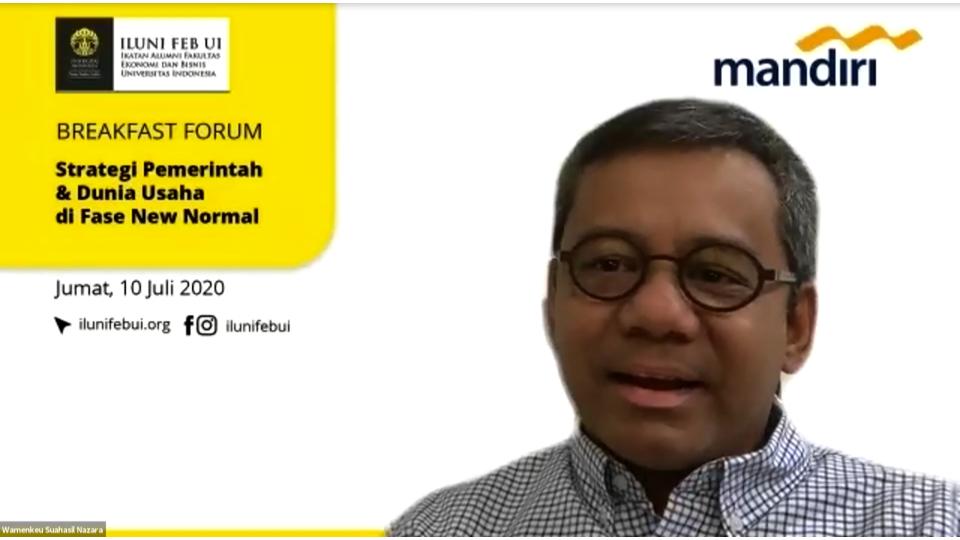 Keynote Speech:
Suahasil Nazara, Wakil Menteri Keuangan mewakili
Sri Mulyani Indrawati, Menteri Keuangan RI yang berhalangan hadir.
Pembicara:
– Yongky Susilo
Consultant to The Nielsen Indonesia
– Adam Gifari
Wakil Direktur Utama
PT Sarana Menara Nusantara Tbk
– Richie Ardi Putra
Director of Development, Sari Ater Group
– Budi Nur Mukmin
Head of Grab for Good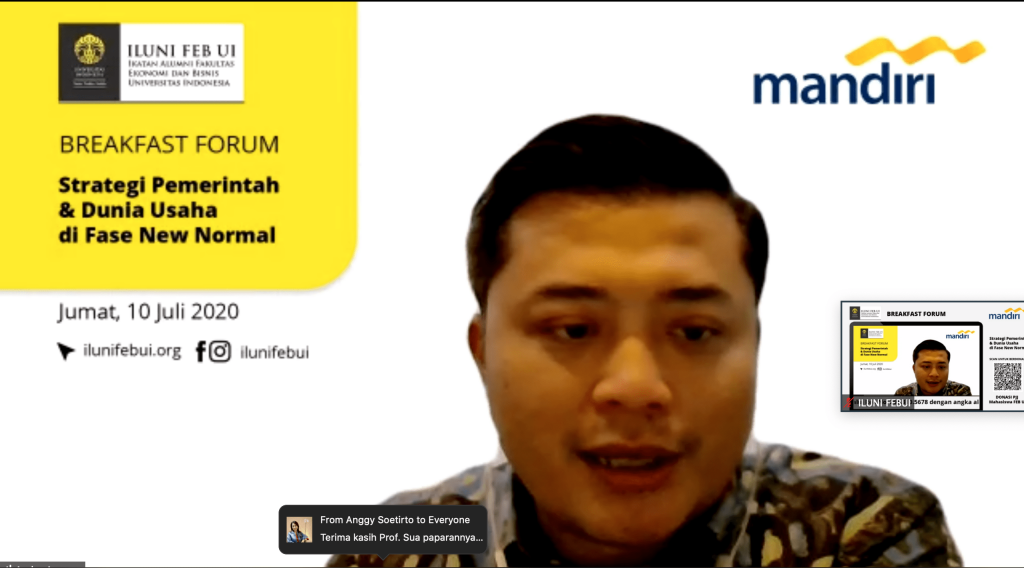 Moderator:
Andry Asmoro
Chief Economist Bank Mandiri
Diskusi menarik dan tanya-jawab berlangsung selama 3 jam dihadiri 380 Alumni FEB UI yang antusias sampai acara selesai.
Acara ditutup dengan penyerahan plakat secara virtual oleh Ketua Umum ILUNI FEB UI kepada panelis dan pembagian Doorprize 5 Buku "Terobosan Baru Atas Perlambatan Ekonomi"
Rujukan untuk Sebuah Kebijakan Perekonomian, yang ditulis oleh Sri Mulyani Indrawati, dkk. (hs)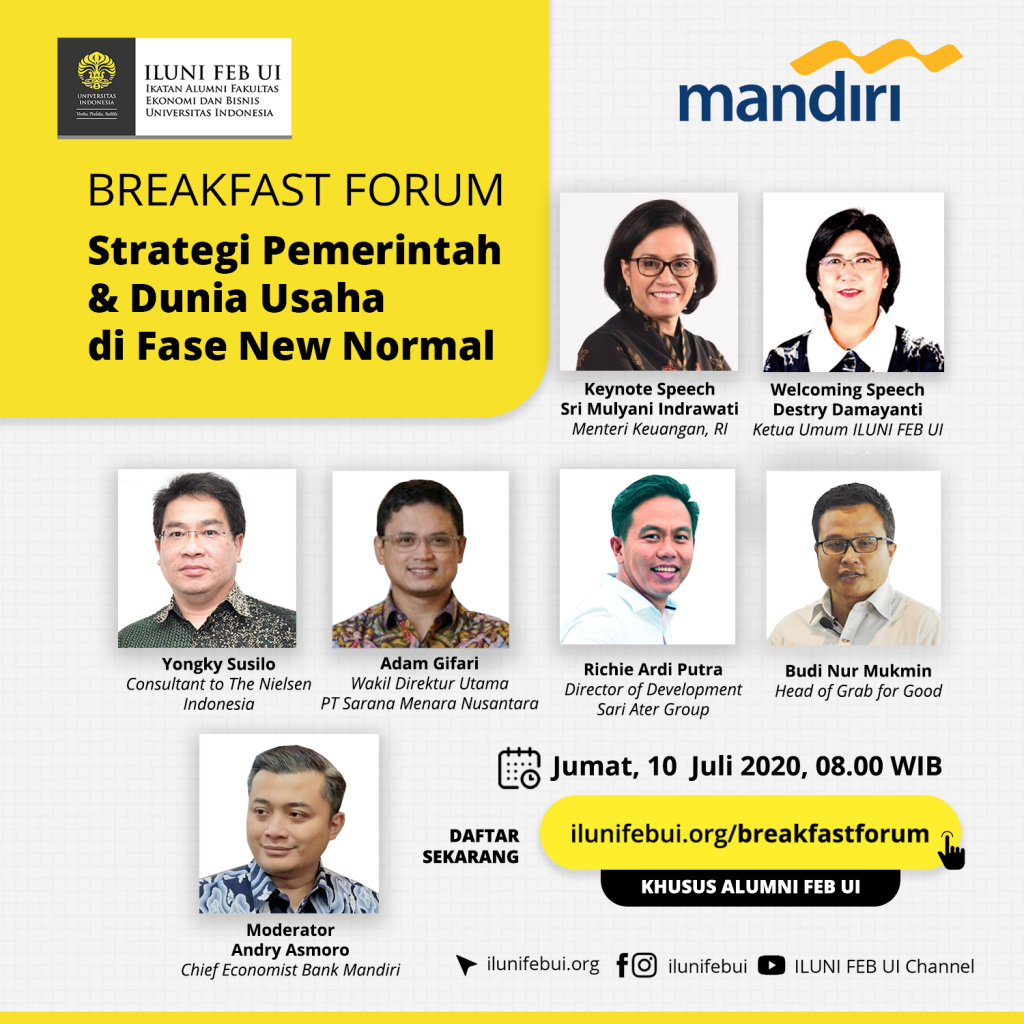 Materi Breakfast Forum: